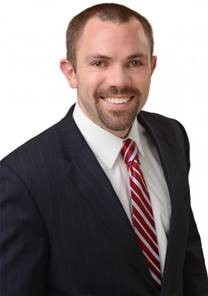 Adam Cahill, Vice President of Sales, Director-The Medicare Strategy Center, A Division of Sherrill Morgan Agency
Adam Cahill has been an integral part of the SHERRILL MORGAN team since January of 2007 and has more than 15 years of industry experience. He is a knowledgeable and skilled expert in the individual and group Medicare markets and has conducted several hundred community seminars for Medicare beneficiaries over the years for some of the industry's top carriers. 
His experience has helped him build lasting relationships in the tri-state community, and for several years he has consistently ranked as one of the top independently contracted agents in the Cincinnati and Northern Kentucky Medicare market. He has also been asked by Medicare carriers to share his opinion with them on the plans that they offer. His success in finding unique and personalized plans for each individual has spurred the foundation of The Medicare Strategy Center – A Division of SHERRILL MORGAN.
He holds his life and health license and is contracted with carriers in Kentucky, Ohio, Indiana, Tennessee, South Carolina, Georgia, and Florida. For the ease of his clients, he makes house calls for appointments and invites as many family members into an appointment as possible so everyone is on the same page.